Student Profiles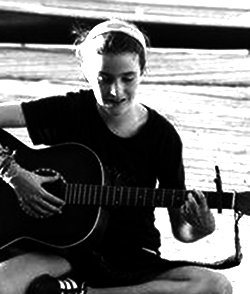 Jenny Lapp
Jenny began lessons on September 7th of 2011.
Jenny came to me with an existing talent for folk finger-picking, and expressed a desire to continue to grow in this area.
We are recording songs as we learn them, and she will be singing as well. Stay tuned to see a real talent grow and bloom.
Songs Goals Lesson Notes Practice Journal Receipts
If this is your profile, you may request a username and password to view notes, payments, and other information.
Login
Jenny 's Instruments
Guitar
Guitar Finger-Picking
Classical Gas
Dust In the Wind
Love Song